Contributor Post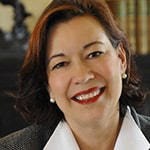 Contributor: Kristen Fricks-Roman
Company: Morgan Stanley Wealth Management
Title: Financial Advisor
Industry: Finance
When it comes to financial well-being, a sound monthly budget provides a road map to achieving your short- and long-term goals.
Budgets are also important in the handling of a key financial asset: your home. From regular maintenance to repairs and renovations, you'll need to plan for the costs of upkeep. This is important whether you live in your own home, other generations of your family live with you or you live in a family member's home. That's because, wherever you fall in the multigenerational spectrum of life and homes, chances are you'll play a role in the maintenance — and eventual sale — of a home. And, with budgeting, you'll want to keep an eye on market trends.
Budgeting for Upkeep
Your home serves double duty: It's a place to call your own, and it's an investment. To help maintain and enhance its value, take a good look at it and determine what needs to be repaired, upgraded or improved. One way to avoid unexpected costs related to high-ticket items, like your home's heating, ventilating and air conditioning system, is to have them serviced regularly and replaced proactively if necessary. For other expenses, like replacing flooring, repainting or updating the landscaping, taking care of them one at a time and spacing them out over time, rather than tackling them all at once, may make it easier to work into your existing monthly budget.
If you're planning more in-depth renovations, or you need a significant repair like replacing the roof, set a budget just for that project so you don't overspend. When selecting the design, balance your choices. For example, you could opt for moderately priced options on some items and higher-priced selections for others, depending on both aesthetics and how the choices may impact your home's value down the road. A smart balance will help with keeping costs reasonable and sticking to a budget. And remember: The likelihood that your renovation will go over the budget is high, so plan for it with a contingency budget (a budget that covers unexpected expenses during the course of a project).
If you're in a position where you haven't set aside enough savings to put toward a significant repair or an upgrade, start doing so now. But also know that it isn't uncommon to borrow money for home renovations. You probably won't want to roll a renovation loan into a new mortgage, though. Keep your mortgage and renovation loans separate and consider opting for a short-term loan with the latter.
Housing Trends
Understanding where housing is headed can help you prepare for what you or your extended family may need to do with your homes down the road.
A renovation in the housing landscape itself is coming in the near future. The U.S. has three large populations that are set to shift in demographic position — Baby Boomers, Millennials and Gen Z. According to a recent report from Morgan Stanley, in 2019, America's 73 million Millennials will surpass Baby Boomers as the nation's largest generation. But by 2034, Gen Z, generally born between 1997 and 2012) will outnumber Millennials.
As Baby Boomers age and sell their homes, they will help create an increase of approximately 43 percent in housing supply. For some markets, that will lead to a surplus in single-family homes. Millennials and Gen Z are expected to create an estimated 7 percent increase in demand for housing, with much of it for rentals.
Regardless of your generation, a well-planned budget can make a significant difference in your ability to accommodate necessary home repairs and renovations now and down the road. And having a well-maintained home can enable you to be better prepared to take advantage of market conditions when your time comes to sell.
Kristen Fricks-Roman is a Financial Advisor with the Wealth Management Division of Morgan Stanley in Atlanta. The information contained in this article is not a solicitation to purchase or sell investments. Any information presented is general in nature and not intended to provide individually tailored investment advice. The strategies and/or investments referenced may not be suitable for all investors as the appropriateness of a particular investment or strategy will depend on an investor's individual circumstances and objectives. Investing involves risks and there is always the potential of losing money when you invest. The views expressed herein are those of the author and may not necessarily reflect the views of Morgan Stanley Wealth Management, or its affiliates. Information contained herein has been obtained from sources considered to be reliable, but we do not guarantee their accuracy or completeness. Morgan Stanley and its Financial Advisors do not provide tax or legal advice. Before investing, investors should consider whether tax or other benefits are only available for investments in the investor's home state 529 college savings plan. Investors should carefully read the Program Disclosure statement, which contains more information on investment options, risk factors, fees and expenses, and possible tax consequences before purchasing a 529 plan. You can obtain a copy of the Program Disclosure Statement from the 529 plan sponsor or your Financial Advisor. Morgan Stanley Smith Barney, LLC, member SIPC. CRC 2235406 09/18