3 Cultural Mini Vacations that Every LadyBoss Should Consider
There is something about even the shortest trips to a place full of culture that has the power to delight even the most experienced of travelers. While the experience of a mini city vacation or break is not as immersive as a full vacation, you do nevertheless have the opportunity to truly embrace the sights, sounds, and wonders of the city. Sometimes a shorter break is enough to sate your curiosity; sometimes it can simply create the desire to return for longer in future.
There are many kinds of city breaks to consider; relaxed, food-based, and cultural among others. It is the latter we're going to focus on in this post, as city breaks lend themselves particularly well to exploring the cultural highlights of a destination. You can take in a show, tour a museum, and delight in a concert performance in the space of a single weekend— but which cities around the world are most welcoming to the cultural city-breaker?
Milan
Milan is a city well known for its sophistication and culture, and there's no doubt that it lives up to its stellar cultural reputation…
Theaters

. The theater tradition has been popular in the city for many centuries, with the Brera region becoming particularly well-known for the quality of its shows. This is definitely the area of the city to visit if you're looking for a wonderful Milanese theater experience.
Art.

Milan is not particularly well-known for its art — especially when compared to other Italian cities — but it still has plenty of delights to share. A particular delight is the large Spazio Rossana Orlandi; a spectacular art gallery that is dedicated to avant garde design.
Historical museums.

There's plenty to choose from if you're looking to travel back in time in Milan, but perhaps the most incredible choice is the

World of Leonardo Da Vinci

, which celebrates the inventor's work and offers a glimpse into the mind of a true Renaissance genius.
Music.

Music-lovers will never be disappointed with Milan; the city is home to one of the most famous opera houses in the world, La Scala. La Scala is also used for theater performances, so it's fair to say that any culture fan could make this the sole itinerary point on their trip to Milan and still be delighted by what they have had the chance to experience! Great composers such as Verdi and Puccini made their names at La Scala, making this venue a must-visit for fans of classical music. In addition to La Scala, there are

plenty of other music venues in Milan

, so you should easily be able to find something to suit your preferences.
London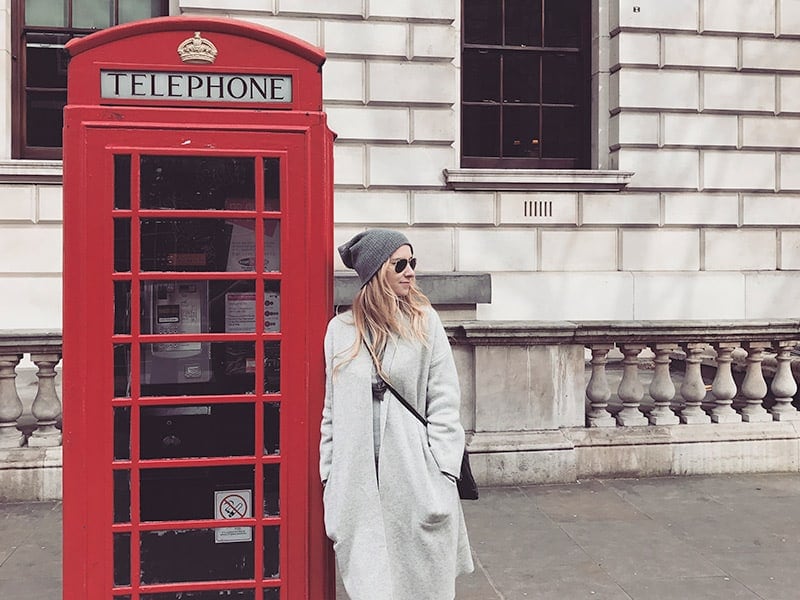 London is a city rich in history, and there's plenty of high culture to be absorbed in England's capital too.
Theaters

. London's theater district is known as the West End and, unsurprisingly, it's found in the West End of London. At the heart of the West End is the (rather unimaginatively named) "Theatreland", where you will be able to choose from no less than 40 theaters that sit in close proximity to one another. The London Palladium is the

largest

and arguably the most well-known, with the Theatre Royal also particularly well-regarded for the quality of performances on offer.
Art.

London is a city that is full to the brim with art museums. The National Portrait Gallery is an essential destination for fans of classical styles, while the Tate Modern is the perfect choice for fans of more modern art. It's also worth noting that many of the art galleries in London are free of charge, making London a great choice if you're

traveling

on a more restrictive budget.
Historical museums.

London itself is almost a living museum, but there are plenty of specific historic areas to visit too. The Tower of London is a classic, and a trip to the Jewel House gives tourists the opportunity to glimpse the Crown Jewels of the royal house. The National History Museum is another popular favorite, while the Petrie Museum of Egyptian Archaeology offers a different — but no less brilliant — experience.
Music.

London is world-renowned for its music, with a particular focus on the annual Henry Wood Promenade Concerts— known locally as the Proms. The Proms span for eight weeks during the summer season, and feature a wide range of musical delights to be found throughout the city. The Last Night of the Proms is a particularly cherished event, and music fans will not be disappointed should they schedule their visit so they can attend.
New York
New York is a truly cultural city, with a rich tradition of offering a number of highbrow forms of entertainment to those who choose to visit.
Theaters

. Broadway is often considered to be the home of American theater and is thus a must-visit for theater devotees. With a little research, you shouldn't have too many problems finding affordable shows; there are plenty of tips to save on Broadway tickets that you can implement to keep costs low. There are currently 41 different theaters on Broadway, and many more in the surrounding area.
Art.

New York is a city rich in options for those who wish to explore the arts, with the most famous choice being the Guggenheim. The Whitney Museum of American Art is another popular option, while the Metropolitan Museum of Art is also well worth a visit.
Historical museums.

The Museum of the City of New York is a fantastic choice if you want to learn more about this fascinating city, while the American Museum of Natural History is broader in scope and features a range of dazzling exhibits that you're sure to love.
Music.

New York is, of course, home to the world-famous Carnegie Hall, which remains a firm favorite of music fans visiting the city. Additionally, the renowned New York Philharmonic play at the David Geffen Hall at the Lincoln Center and offer a truly outstanding experience to fans of classical music.
In conclusion
Whether you're a fan of art, museums, music, or theater, one of the options above should prove to be your perfect city break match. Enjoy!
Published in Travel